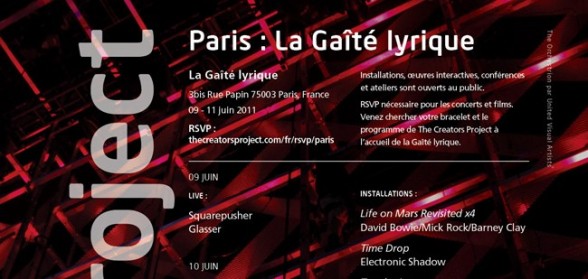 Si vous êtes parisiens alors vous serrez certainement intéressé par le prochain évènement qui se déroulera à la Gaîté Lyrique du 9 au 11 juin.
The Creators Project ce n'est rien que Yuksek, Squarepusher (Adam Kesher et Glasser) en live et la projection des films de Gonzales Ivory Tower, Scenes From The Suburbs de Spike Jonze et Arcade Fire, le tout, gratuit !
Sans oublier des oeuvres interactives et autres installations multimédia.
Pour vous inscrire il suffit de remplir le formulaire ici :